Vehicle Diagnostics in Weston Super Mare 
Roy Hart Motors, here in Weston Super Mare, offer advanced vehicle diagnostics services. Our professional vehicle technicians in Weston Super Mare can quickly and efficiently identify any issues with your vehicle and recommend appropriate vehicle repairs as necessary. Due to our outstanding reputation, customers know they can rely on us to correctly identify any issues with their car. So, if you are looking for vehicle diagnostics in Weston Super Mare, or the surrounding areas of Bridgwater, Highbridge and Somerset, visit Roy Hart Motors.
If you're having trouble with a light on your dashboard or concerns about your vehicle, bring it down to our local diagnostic centre. We offer a fast, reliable and efficient service and will be happy to test it using our state of the art equipment and fix any issues for you.
Advanced Vehicle Diagnostics in North Somerset
Most modern cars contain a unit known as an ECU (engine control unit). This ECU monitors the performance and current condition of the car. The sensors in the vehicle then send the ECU information. If there is an issue with the vehicle, the ECU will display an error light on the dashboard. If your vehicle is displaying dashboard error lights, don't ignore it. Bring your car to us for affordable vehicle diagnostics.
In addition to ECU diagnostics, we also perform general vehicle diagnostics to all aspects of the car. So, if you feel that there is something not quite right with your vehicle, bring it in and we can check it over for you to diagnose the problem. Our professional mechanics here at Roy Hart Motors, will work quickly and efficiently to ensure customers get their vehicle back in no time.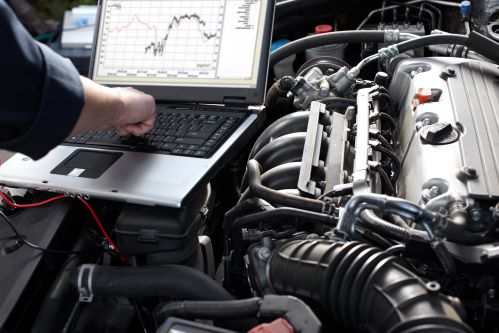 Why choose Roy Hart Motors for your local vehicle diagnostics check? 
Roy Hart Motors, here in Weston Super Mare, have been offering our professional vehicle diagnostics services for almost 50 years. Thanks to this experience in the industry, we can offer fast and reliable services to all our local customers throughout Weston Super Mare and North Somerset.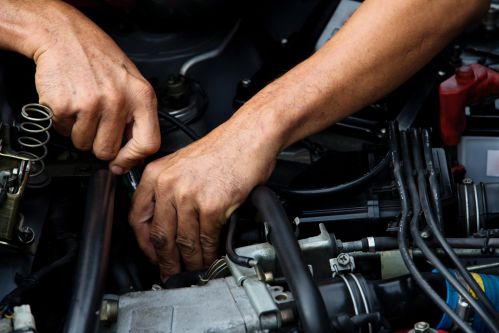 Book a Vehicle Diagnostics Check with Roy Hart Motors 
To book a diagnostic check with our expert team at Roy Hart Motors, simply call us on 01934 622 558. Our team will be happy to offer advice on any of the diagnostics services we carry out here in Weston Super Mare.