Local and Reliable MOT Centre in Weston Super Mare 
If you are looking for an MOT centre in Weston Super Mare, look no further than Roy Hart Motors. We a local independent garage offering a full range of car repair services and we are also are a fully DVSA approved MOT Centre. We have been providing MOT tests to local customers in the Weston Super Mare area and North Somerset areas for over 50 years. As a result, our customers can rest assured that we provide professional and reliable services every time.
An MOT test is a legal requirement in the UK for vehicles over 3 years old. Our professional mechanics at Roy Hart Motors are fully qualified to carry out MOT inspections.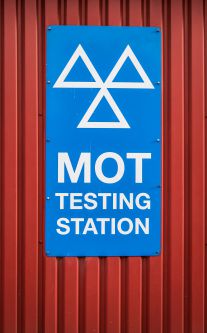 What happens during the MOT Test? 
During an MOT your vehicle will undergo a series of checks to ensure it is roadworthy and in good working order. Major aspects of your vehicle must be safe in order for it to pass. Even a minor detail such as a broken bulb can result in your car failing its MOT.
Your vehicle must meet all standards and requirements set by the DVSA guidelines. MOT tests involve checks of the following components of your vehicle:
Battery checks and electrical wiring
Mirrors
Seats and seatbelts
Horn
Exhaust emissions
Check to ensure the VIN (vehicle identification number) matches the registration plates
Bodywork, doors, bonnets and car boot
Fuel system
Steering racks
Tyres and Wheels
Registration Plates
Brakes System
Every windscreen component
Exhaust Systems
Suspension Systems
What happens if my vehicle fails its MOT test? 
If a vehicle fails its MOT test, it means that it is not legally roadworthy under the DVSA requirements in the UK. Therefore, the necessary repairs will need to be made to your vehicle to make it roadworthy.
We are happy to carry out the repairs with your authorisation. Once the repairs have been carried out by our vehicle technicians, we will offer a free re-test within 10 days of your initial MOT inspection.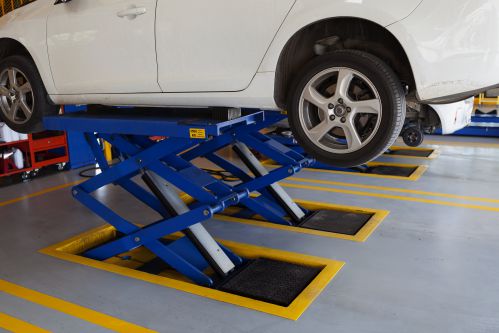 Book your MOT Test with Roy Hart Motors in Weston Super Mare today 
To book an MOT Test with our expert mechanics simply call us on 01934 622558 today. We will book your test for a time that best suits you. Alternatively, contact us via our contact form and we will get back to you as soon as possible.